The Degree You Need to Become an RN
The healthcare industry is expanding fast, thereby creating a need for nursing professionals. There is an increasing demand for registered nurses due to the aging population, new technological development, and retirement of current nurses. 
Registered nurses are always perceived to be credible in performing their duties as professionals, can enjoy personal satisfaction, and enjoy job flexibility. It is therefore important to pay attention to the qualifications for registration. This guide provides an overview of the degrees you require to become a registered nurse.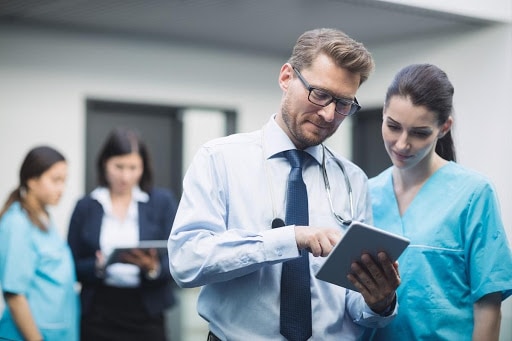 Associate's degree program
Choosing an associate's degree in nursing can allow you to enjoy state-of-the-art facilities and get trained under the guidance of able lecturers in this field. If you are an international student, you get an opportunity to be trained in hospice care centers, acute care hospitals, and outreach clinics. 
The Associate Degree in Nursing (ADN) program runs for 15-24 months and is offered at several community colleges across the country. You are required to complete some pre-requisite classes before enrolling in the main program. 
ADN is technical oriented and if you get registered under this program, you can educate and treat patients and also offer emotional support to the patients' dependents and the family members. To obtain a license, you must pass the NCLEX-RN or the National Council Licensure Examination. 
Once you are in college, you will also need expert help from professional writers to complete your college assignments. This helps in coming out as a winner in your semester exams and completing the degree successfully. AssignmentBro US is a worthy recommendation here as it's regarded as the top academic writing help in the United States. From research papers to lab reports and thesis to essays, it's the perfect choice for students from different backgrounds. 
Bachelor of Science in Nursing
BSN is a 4-year degree program offered at many universities and colleges across the United States. The students are required to use their knowledge acquired in their practical healthcare setting. In some programs, clinical residency may be offered at the conclusion to facilitate the transition from a student to a nurse.
International students prefer BSN programs because they offer great job prospects with a good salary. The demand for BSN finalists is quite high as a result of the constant retirements of current generation nurses, and thus, there are numerous job opportunities. 
Most universities offering BSN provide diverse learning experiences, supplemented with student development programs designed to enhance the students' potential. It involves using the best tools, study organization apps and practical classes to enhance the learning experience. This prepares them adequately to meet modern healthcare challenges as they pursue their career.
Master of Science Nursing program (MSN)
The MSN integrates various advanced nursing programs into a single course, creating several working opportunities for graduates. The graduates can work as Family Nurse Practitioners (FNPs), Adult Nurse Practitioners (ANPs), Nurse Educators (NEs), Women's Health Nurse Practitioners (WHNPs), Pediatric Nurse Practitioners (PNPs), and Neonatal Nurse Practitioners (NNPS). The salary scale for nurses registered under specialist programs is quite attractive. 
MSN creates opportunities for nurses to possess self-confidence, demonstrate professional care for patients and family members, build and motivate teams, and uphold nursing ethics. The graduates can also inspire their colleagues and embrace career growth under a good foundation. With MSN certification, you can give quality patient care and also provide evidence-based medical practice.
Online RN programs
Most of the RN classes were initially conducted through the traditional campus-based approach. However, with technological advancements, several universities and colleges are offering online undergraduate and postgraduate nursing degrees. The online classes are as rigorous as the in-person programs, where students complete the courses and pass the exams accordingly. 
If you are searching for potential RN online programs, you need to go to reputable institutions with proper medical facilities. The institution should also have effective professors with vast experience in the medical field. 
To become a registered nurse under the online program, you need to have the minimum requirements for the nursing program and work in a medical facility for clinical supervision and experience. Besides, you must pass the NCLEX-RN examination.
We'll help you decide!
Conclusion
With the transformation of the healthcare sector, there is increased demand for registered nurses to work in home-based facilities and hospitals. The choice of degree courses in nursing may be overwhelming as a result of the different options available. Some programs can allow you to gain practical experience in your nursing career, while others may make you land a high paying job. You need to determine your priorities before choosing an appropriate program.
Author's Bio:
Joshua Robinson works for a 'study abroad' agency and his main job is to advise students on choosing the best course and university. He also helps them with admission essays, personal statements and interview preparation. When he's not at work, he likes to take language classes, play tennis and listen to pop music.