Online vs Traditional RN to BSN Program: A Complete Guide
17 Most Common Questions About RN to BSN Program
The public health industry is increasing in demand. By 2026, the market will increase up to 15%, especially for registered nurses. Moreover, people expect quality patient's care. With these increasing demands, professional nurses enroll in an online RN to BSN program to enhance their skills and knowledge.
Briefer on RN to BSN Program
This program aims to prepare nurses on more complex, more advanced sets of skills such as nurse management on patient care. Often, RN to BSN is a bridge program available to nurses with RN license.
You can enroll in the program either through online nursing schools or the traditional way of learning. Either way, you can complete the nursing program through accelerated, full-time, or part-time education.
If you're a registered nurse planning to enroll in nursing courses, here are some common questions you might want to ask first. We provided the answers, so you don't need to research them elsewhere.
How Many Years Can You Complete an RN to BSN program?
Generally, completion of a BSN program takes two years with full-time learning. However, if you are an RN and had obtained an ADN diploma, you can complete these programs in less than two years.
This shorter completion term is due to the transfer of credit hours. Some nursing schools will allow you to transfer 60 credit hours.
How Many Credit Hours Are RN to BSN?
Most RN to BSN programs require you to finish approximately 120 credit hours with generally 60 transferrable credit hours. The 60 credit hours may include 30 credits on nursing-related courses and 30 credit hours on clinical experiences.
However, these credit hours may vary, so check out this information before enrolling in an online nursing school.
What Classes Do You Need for RN to BSN?
When you take this program, the classes will focus on high-level nursing topics. These topics may include nursing management, nursing ethics, and informatics. Primarily, the curriculum varies, so you might want to scan the list before enrolling.
In some cases, the curriculum will include general education, especially if the nursing school doesn't allow transferring credits related to these courses. You can take these classes through traditional set-up or online learning.
How Does an Online RSN to BSN Program Differ From an On-Campus Program?
An Online RSN to BSN program vs on-campus program don't differ much on skills and knowledge acquisition. The level of education you get is the same. But, the two may still provide different learning experiences.
In online learning, you will complete a daily task through a learning management system. Moreover, you won't have to go to school, thus, little to zero face-to-face interaction. But, some schools will require you to visit once or twice throughout the online course.
The most significant advantage of online learning is your ability to keep your job while completing the course. However, you need a high level of dedication and discipline to finish an online course.
Luckily, nursing schools have made significant changes to make online learning as rewarding as the traditional way. Constant communication, such as email, forum discussions, and online chat, creates conducive learning online.
What is the Fastest and Easiest RN to BSN Program?
The fastest way to gain RN to BSN degree is through accelerated learning, full-time, or part-time. However, accelerated programs might not be the easiest because it requires your full attention.
Most of the time, accelerated programs have stricter and harder admission requirements than the standard learning program. School requirements may include a GPA of 3.0 or higher and a thorough screening process.
Moreover, you will also experience a heavier workload than the standard program. As a result, some nursing schools with accelerated programs will require you to stop your current job until you complete the course.
What Are the Admission Requirements?
Admissions requirements may vary from one school to another. Usually, here  are the general conditions:
RN license or AND diploma
3.0 GPA or higher
Transcript of records
Criminal background check
Clinical experience (but not all)
Passing the admission test (for some nursing schools)
Check the specific requirements by inquiring about the schools.  If you want, you can check our page on nursing schools by state.
How Many Clinical Hours Are Required in RN to BSN Courses?
Some nursing schools require you to complete clinical hours. In some cases, you need to finish three clinical hours for every hour of classroom learning.
Other online courses don't require clinical, especially those classes taught 100% in an online setting. But, you might need to keep your job as a full-time nurse while completing the course.
How Can You Complete Your Clinicals?
In cases you need to complete clinical hours, you can request your school to find a suitable preceptor. Alternatively, you can arrange for a volunteer work near your place. Some nursing schools will allow your clinical experience at your current job as part of the completion requirement.
Some schools will require you to complete clinical experience from other communities or outside your school's state. Either way, always check with the schools regarding this clinical experience. The requirement differs.
Do You Have to Take NCLEX for RN to BSN?
Well, it depends. There are two circumstances where you will take NCLEX after finishing an RN to BSN course.
First, you didn't pass the first time. If you have decided to take the RN to BSN degree after failing, you have to take the NCLEX. Some states don't allow registered nurses to work without NCLEX. Others will provide a temporary license until you pass your NCLEX.
Second, you didn't take the NCLEX right after you got your RN license. Some states separate the application of RN license and NCLEX while others combine the two. If you did this, eventually, you'll take the NCLEX-RN.
If you already took the NCLEX right after you got your RN license, you don't need to take it after finishing an RN to BSN degree.
Here are some things to remember regarding licensing. Most states recognize your RN license taken from other states. However, some states will require you to take an exam so that you can work as a nurse, even with NCLEX-RN in your portfolio.
How Do You Know if an RN to BSN Program is the Best?
The best program will prepare nurses like you and aid you in learning about professional development. Professional development often includes learning about leadership. It improves your communication skills with patients and co-workers.
Aside from professional development, the best program will help you build the necessary skills to surpass critical situations. The goal of these RN to BSN programs is to prepare you in delivering a superior level of patient care.
Also, the best program will improve your cultural awareness and knowledge. In cultural awareness, you need to understand the different socioeconomic, racial, and religious aspects of giving healthcare to patients.
How Expensive is a Nursing Program?
The cost of a nursing program depends on the curriculum included and the type of learning. It ranges from $7,000 to 15,000. The cost of getting a bachelor's degree may seem expensive, but don't let it hinder you.
Some employers allow reimbursement of the cost, whether you're a regular or part-time employee. All you need is to talk to your employer or the human resource department about your plans.
Read the next question to know more about how you can pay for the degree.
How Will You Pay for the Degree?
You can pay for the degree by retaining your job or asking for financial aid. Some employers will pay for the tuition of their employees in return for more service years. If you don't have any means to fund your nursing course, you can seek financial assistance from the government.
The US Government provides student loans, grants, and scholarships to qualified individuals. The application requirements for these financial aids may vary from state to state. So, make sure to inquire.
Aside from the government, private organizations and individuals also provide scholarships to deserving students. An example is Johnson & Johnson. Another unconventional way is through crowdsourcing.
Can You Keep Your Job While Studying?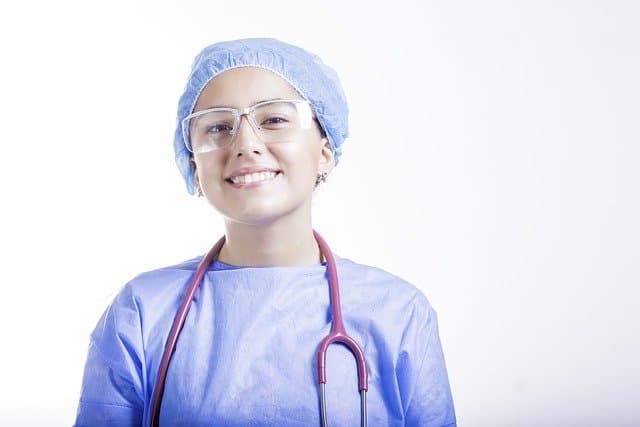 Generally, you can still work as a nurse while completing your Bachelor of Science degree. Many schools encourage, and some will require you to maintain a nursing job for the duration of the nursing course.
However, you might want to study full-time for accelerated programs to finish the course in less time than the standard. It means you'll need to file a study leave from your employer.
What Can You Learn After Completing the RN to BSN Program?
These bridge programs enhance your skills and clinical knowledge. Often, the focus is on evidence-based practice. Thus, RN to BSN programs will develop your decision-making skills in critical situations.
Aside from evidence-based practice, you can have clinical experience. This clinical experience is especially helpful if you haven't worked as a professional nurse after finishing your ADN course.
Often, the curriculum includes topics on direct and indirect care. Direct care courses deal with patient care and how you collaborate with other providers. These classes will help you create the best healthcare plan for patients.
Indirect care often relates to back-office jobs such as the formulating of sound healthcare policies and creating a system to facilitate a high level of healthcare.
What are the Advantages of Having a BSN degree?
We can think of many benefits, but we're going to discuss only four.
First, you get better opportunities in applying for high-level positions. Nursing jobs are in demand, and this will mean the competition is fierce. So, if you have higher and advanced education in nursing, you have a greater chance to move up in the ladder. You can apply for a higher position.
You can also apply for non-clinical related jobs such as administrative positions or a researcher to enhance patient care. RN to BSN program exposes you to different non-clinical topics such as informatics.
Second, you get more in-depth training. Completion of a Bachelor of Science means you have undergone many practices in communication and critical thinking.
Third, you can earn a higher salary. Since you can apply for a higher position, your expected salary will increase, too.
Lastly, you can request for tuition reimbursement. Many employers offer this benefit as an option for their employees because it benefits both employers and employees.
Key Takeaways
With the RN to BSN program, you can become competitive with other nursing professionals. Even if you don't plan to get a job in the direct care area, you can still help the healthcare industry through informatics and nursing management.
Before we end this post, here are two key takeaways you should remember when evaluating BSN programs.
First, you should decide based on your available time and capacity to pay for the tuition. In case you can't pay but want to upgrade your nursing skills, you can request financial aid.
Second, you can obtain BSN through online learning while maintaining your job as a nurse. The traditional way is still available, but online education has become a standard with the fast-paced style of living.
Do you still need some information to make the decision? You can contact us or subscribe to our newsletter to get the latest nursing-related issues and topics.