Nursing PhD Programs: Choosing the Right Path to Elevate Your Nursing Practice
Nursing PhDs can revolutionize nursing careers. Nursing Ph.D. programs prepare nurses for advanced jobs and healthcare research and education. With many possibilities, picking the perfect program might be difficult. This post will offer five vital ideas to help you choose the right Nursing Ph.D. school for your career goals.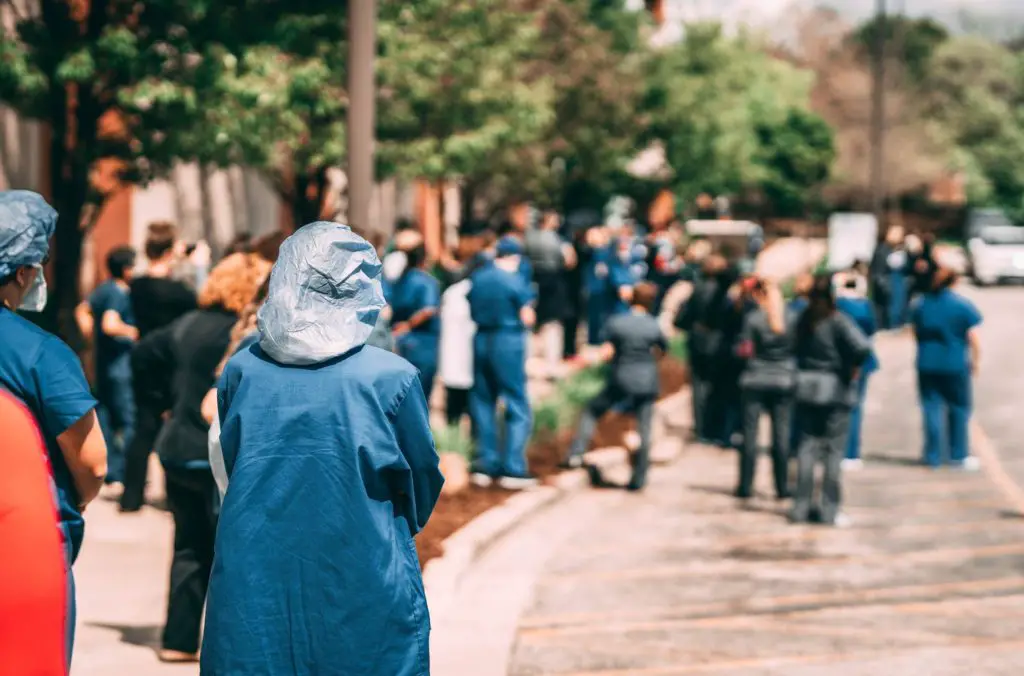 Identify Your Research Interests
It's important to take some time for introspection and to pinpoint your specific areas of interest in nursing research before beginning the process of selecting a Ph.D. program. Think about the subfields of nursing that really pique your interest. Do you want to learn more about nurse administration, healthcare policy, or the effect of technology on patient outcomes? 
By identifying the programs that offer concentrations  in your area of interest, you can tailor your academic experience to your specific needs and goals. The cornerstone of your education advancement path should be a program that allows you to pursue research in your area of interest.
Evaluate Faculty Expertise
Faculty qualifications and research interests are essential for the best Ph.D. nursing program. You should seek degree plans taught by professors with extensive experience in your intended field of study. Find more about their current initiatives, and partnerships with other groups. Contact potential faculty mentors to introduce yourself, explore your research interests, and understand their interests and commitment. You can get far more from your Ph.D. education and research if you work with skilled and encouraging mentors.
Program Structure and Flexibility
The structure and adaptability of a Ph.D. program in nursing are also fundamental. Check the course selection to see whether it supports your intended career path. Find a curriculum that lets you do a good mix of reading, writing, and research. Consider the accessibility of relevant coursework and the likelihood of forming productive multidisciplinary partnerships. Consider how adaptable the program is, especially if you want to keep working while earning your Ph.D. Try to choose schools that include part-time or online choices so that you can balance school with other commitments.
Accreditation and Reputation
It is essential to consider the accreditation and reputation of a nursing Ph.D. program before enrolling. The program is confirmed to meet strict and high national criteria through certification. Research Ph.D. programs that have received accreditation. Any nursing graduate school with accreditation from trustworthy agencies like the Commission on Collegiate Nursing Education (CCNE) is reputable. Look at the program's standing among nursing professionals as well. Consult current and former participants in the program as well as nursing experts to get their opinions. Consider program graduate success rates, instructor support, and networking possibilities.
Funding Opportunities
A Doctor of Philosophy in Nursing Practice degree can be relatively costly. Therefore, you must research funding options within the programs you're considering enrolling in. Find out if financial aid is available through scholarships, research assistantships, or teaching assistantships from the program. You should also see whether you qualify for any grants or fellowships offered by organizations outside your institution. Having your tuition and living costs covered can free you up to concentrate on your studies and research.
Choosing a Nursing Ph.D. program involves severe thinking and research. Remember that a Nursing Ph.D. is about learning and improving nursing and healthcare. Choose a curriculum matching your interests and goals to enhance your nursing practice.