Medical Education Selection: 8 Tips to Help You
The medical field is one of the most demanding and rewarding professions in the world. It requires dedication, hard work, and an understanding of a variety of topics to be successful. For those looking to enter this field, selecting a medical education program can be overwhelming. With so many options available it's important to know what factors must be taken into consideration when making this decision. 
In this article, we will explore eight tips that will help you select the right medical education program for your needs and goals. We will look at financial considerations, class sizes, research opportunities, faculty expertise, and more in order to ensure you make an informed choice about your future studies.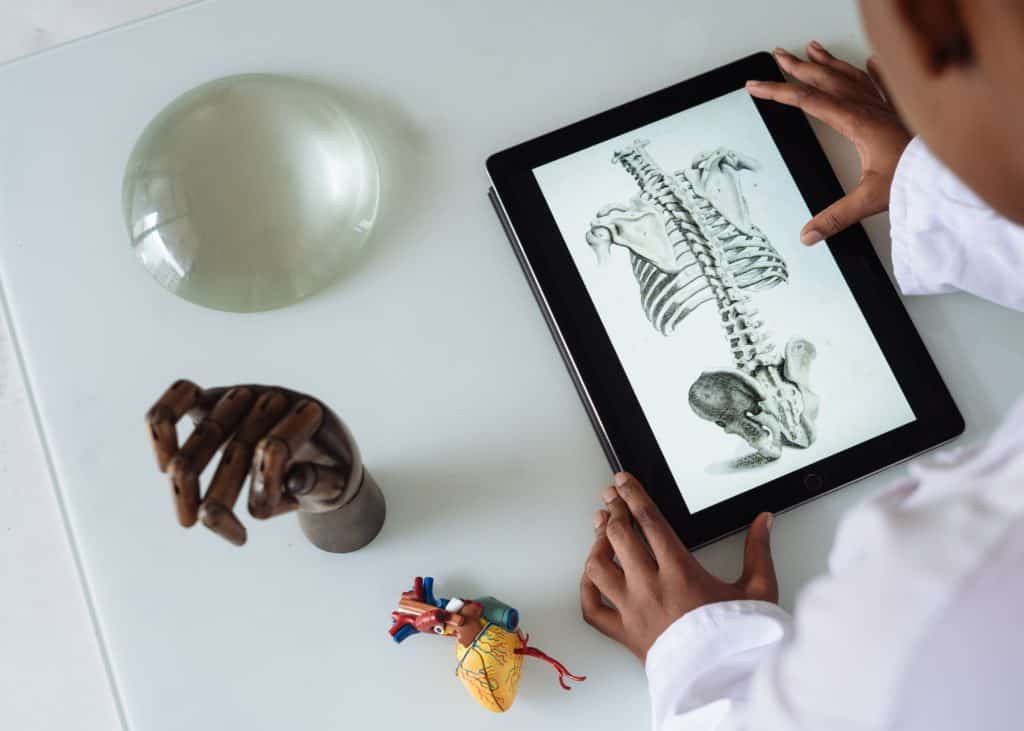 Selecting Medical Education – 8 Tips To Consider When Doing So
Medical education represents an investment in your future career and should be carefully researched before making a decision. Furthermore, you need to consider a variety of factors in order to ensure you select the best program for your goals and needs. For instance, does a 4-week medical assistant program provide enough training to become certified? On the other hand, opting for a 6-month program may not fit your budget. Does the program include research opportunities or an internship component? Is the faculty qualified to teach you real-world skills? Medical education is quite complex and knowing exactly how to choose one is key! Hence, here are 8 tips to consider when selecting medical education:
1. Financial Considerations
Before making a decision, you should carefully consider your budget and ensure that the program of your choice fits it. You need to take into account tuition fees, living costs, other expenses associated with attending classes, and any additional costs related to the program itself. You should also research scholarships and grants that could help you reduce expenses and make the program more affordable. The financial aspect of medical education should not be taken lightly and needs to be carefully considered. More importantly, never choose a program solely based on its cost.
2. Class Sizes
Class sizes are an important consideration when selecting a medical education program, as they can greatly impact your learning experience. Small classes allow for individualized instruction and personalized feedback, while larger classes may provide opportunities to network with peers. Consider the size and structure of classes when doing your research, as this will help you determine which program is right for you. In most cases, the smaller the class, the better the learning experience. However, this may also mean fewer opportunities to network and get to know classmates.
3. Research Opportunities
Medical education programs vary in their offerings and having access to research opportunities can be a major benefit if you're looking to expand your knowledge base or prepare for a career in academia. Some programs may allow students to take part in research projects or even pursue a thesis. Consider what type of research opportunities are available and how they fit into your overall goals. It is only logical that having a deeper understanding of the medical field can help you be a better practitioner. Moreover, research opportunities often provide a more comprehensive approach to medical education.
4. Faculty Expertise
The faculty at any medical education program should be highly qualified, experienced, and knowledgeable in their respective fields. Before applying, research the faculty members and make sure they have the right background and expertise to teach you real-world skills. Consider also their teaching style, as different approaches may be more suited to your learning needs than others. Faculty expertise can be a major factor when selecting the right medical education program. On the other hand, you should also make sure that any faculty you consider is up to date on the most recent developments in their field.
5. Accreditation
Accreditation is essential when selecting medical education programs, as it ensures that the program meets certain standards of quality and curriculum requirements. Do thorough research on the program's accreditation status, as this will help ensure that your efforts are recognized and accepted by professional organizations. Make sure to also verify the program's renewal date and its current status. Accreditation is a must when selecting a medical education program. In addition, you should also ensure that any credits you may earn are transferable and recognized by other programs.
6. Clinical Rotations
Clinical rotations can provide real-world experience and knowledge that students need to successfully practice in the medical field. Make sure the medical education program you're considering includes clinical rotations, as this will ensure that you get the hands-on experience necessary for your future career. Research the type and duration of these rotations, as well as any additional requirements or restrictions that may be in place. Furthermore, consider the quality of these rotations and make sure they align with your interests and goals.
7. Curriculum Content
The curriculum content of medical education programs should be carefully researched to make sure it meets your goals and provides you with the skills necessary for a successful medical career. Consider what topics are covered and how in-depth the content is. Make sure the program covers all the necessary topics for success in your chosen field, as well as any additional requirements such as electives or specialty courses. Furthermore, consider how the curriculum is delivered and make sure it meets your learning needs.
8. Location
Location can have a major impact on medical education programs, particularly if you're looking to attend classes on-site. Consider what type of environment you'd like to study in, as well as any additional amenities that may be available. If a program is located in an urban area, you may have access to more educational resources such as libraries and hospitals. On the other hand, if it is located in a rural area, there may be fewer opportunities for networking and socializing. Additionally, consider the cost of living in the area and any additional expenses you may incur when attending classes. 
Researching and considering these 8 tips can help ensure that you select the right medical education program for your goals and needs. Make sure to take the time to fully research each program and carefully weigh your options in order to make the best choice. With careful research and consideration, you can find a program that offers the right combination of faculty expertise, accreditation, clinical rotations, curriculum content, and location for your needs.