Interesting Things You Need To Know About Becoming A Family Nurse Practitioner
A family nurse practitioner acts as a primary care provider across all age spectrums. They go through specialized nursing care programs and can carry out advanced patient care. A regular nurse might only be able to perform a specific task whereas a family nurse practitioner can maintain medical records, provide nursing care, prescribe medicine, perform physical examinations, and even prescribe medicine. Pursuing a career to become a certified family nurse practitioner is indeed a great choice as their demand in the healthcare industry is ever increasing. Here are some interesting facts about FNPs which are worth noting.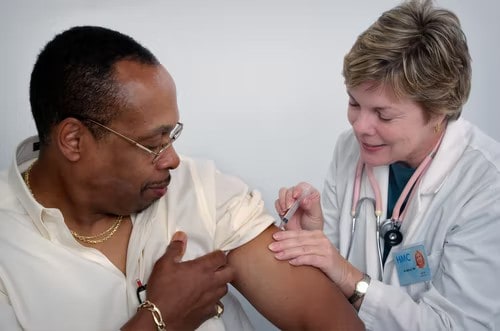 Level of Care
As mentioned earlier, FNPs are certified and experienced enough to provide unparalleled care and carry out treatment plans. It might be really surprising for you to know that FNPs provide the same level of care as a physician. Research and meta-analysis of medical data suggest female nurse practitioners are equally capable of providing care similar to a certified doctor. The huge gap created by a shortage of doctors can be filled with the help of FNPs.
Flexible Opportunities
The number of family nurse practitioners has skyrocketed over the past few years. Still, there is a huge demand for FNPs as they focus on improving the patient's lifestyle, promoting preventive care, and managing their illness. The demand for FNPs is greatest at home care facilities, community centers, and rural areas. A licensed family nurse practitioner can choose the type of environment they would like to work in. It will be your choice to either provide patient care services in tertiary care hospitals or serve the rural population at primary healthcare centers. 
Scope of Practice
Each state has regulatory laws for family nurse practitioners. Some states require FNPs to be supervised by doctors whereas others allow them to practice and provide primary healthcare facilities. Depending on your state, you will either have the authority to practice independently or sign an agreement to perform duties under supervision. There are even online DNP FNP programs that you can enroll in and get certified through. However, make sure the state you wish to work in recognizes online certifications like these. Amid the COVID-19 pandemic, patient care practice restrictions on FNPs have been lifted; they are now allowed to provide healthcare facilities without supervision of physicians in many states across the US.
Serving the Underserved
Research suggests that millions of people live in areas without access to primary healthcare facilities. These areas are mostly rural and have limited resources to work with. Family nurse practitioners are certified in providing primary healthcare facilities, making different healthcare options more accessible in some underserviced areas. Statistics suggest that a lot of registered FNPs are more comfortable providing healthcare facilities in rural areas compared to urban areas. This positive attitude of serving the people is filling the gap and ensuring healthcare facilities are accessible to all. 
Options to Practice
According to official sources, FNPs prefer to settle and practice in rural areas. However, they can be seen in almost every healthcare setting. Walk-in clinics, home care facilities, educational institutions, and nursing homes have a very high demand for family nursing practitioners. They also play an active role in providing telemedicine services to individuals reaching out from remote locations.  
Opportunities for Specialization
After FNPs complete their degree, they can either start working to provide healthcare services or pursue a subspecialty for better opportunities and a more comfortable work environment. Emergency medicine, neurology, gastroenterology, pediatrics, sports medicine, and weight loss management are some notable subspecialties to pursue. However, there are a plethora of other areas you can specialize in, depending on your liking. 
Providing Accurate Treatment
Besides working on their own and managing patients, family nursing practitioners work with other healthcare professionals to provide accurate treatment. An FNP can treat most of the common diseases, medical conditions, and manage the patient. A family nurse practitioner can even get a physician on board to help out with the diagnosis,  and relevant treatment.  This collaboration between healthcare professionals improves patient outcomes and helps manage the disease with accuracy.
Providing Total Care
Besides diagnosing a disease, making a treatment plan, and managing the patient, family nursing practitioners specialize in providing unparalleled lifestyle modifications which ultimately improve the patients' well-being. They closely work with patients and assist them in pursuing their health-related goals effectively. Since FNPs also work on patient education, they are often the ones tasked with providing information to patients. Patient education helps in better management of diseases as the patient can recognize their issue. For example, many medical conditions like diabetes, hypertension, and obesity can be managed through patient education and a few lifestyle modifications.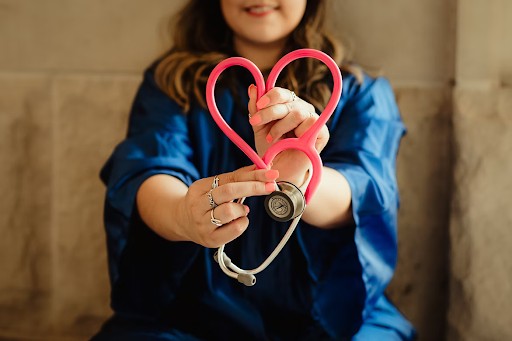 Becoming a family nursing practitioner is indeed a great career to pursue and a perfect choice for patients looking for comprehensive care. We hope you found these facts on FNPs interesting and that they help you in making a decision on charting a better career path.