How to get a Bachelor's Degree in Nursing in 2023
Nursing is a rewarding and respected profession with the potential for career growth and flexibility. Such a profession offers a unique opportunity to make a real difference in people's lives, providing healthcare and healing and developing relationships with patients and their families.
A Bachelor of Science in Nursing is an excellent choice if you are looking to become a professional nurse. Before getting a bachelor's degree in nursing, it is vital to consider the time and money commitment needed to complete the program. If you think about getting a bachelor's degree in nursing, we will tell you all you need to know.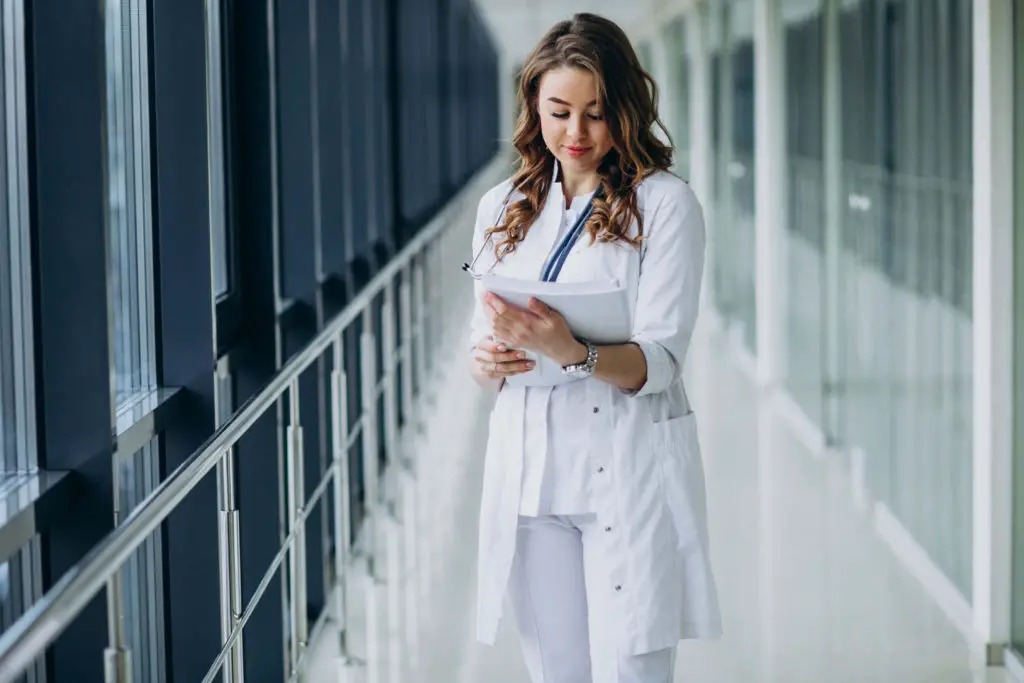 1.    Decide on nursing school and nursing degree.
Nursing schools offer various options for getting a nursing degree. Along with a bachelor's degree, you can consider an associate's or master's degree. Keep in mind which job opportunities are available for each particular degree. Make a list of important details while making up a list of desired nursing schools and colleges. You may include costs, location, online/offline program, degree options, requirements, etc.
2.    Look through the application requirements.
When you know what you want, it's time to determine whether you can fit the chosen programs. First things first, you need to prepare the required documents. Typically it's a grade list, GPA scores, resume for those with nursing experience, letters of recommendation, application fee recipe, etc. If you wish to apply to nursing school abroad, you may need more documents to add.
If you are an international student, ensure you have an English language certificate. Each educational institution may ask for IELTS, TOEFL, Cambridge English, or other certificates.
3.   Think about the motivational essay.
Nearly every medical school and college will ask you to write a piece about your personality and attitudes toward your career as a nurse. If you are going to apply to several educational institutions, you need to keep in mind to write unique essays for every position you apply for. Many people need help writing a persuasive paper, so feel free to ask college paper writing services like essayshark.com to help you.
Being a nurse involves more than just having a job and doing work duties. It is a vocation, and nurses in this field are dedicated to providing care and comfort to those unwell. In your motivational essay, you need to show how you take great pride in the nursing profession. Show that you wish to create a special bond with those who need medical care.
4.    Learn about scholarship opportunities.
If you have financial troubles, you can use the opportunity to get a scholarship for a bachelor's degree in nursing. First, visit the official college website of a nursing school or college. Some universities place information about financial aid opportunities and details on their website. If you can't find the information or suitable financial support, you can find one yourself. For example, you can explore the NASFAA website, which is one of the most reliable and well-known sources to find financial aid information.
5.   Think about the places to gain more experience.
To become a knowledgeable registered nurse, you need a lot of practice. One of the opportunities is to consider volunteering in local hospitals and clinics. Even if you already have nursing experience, you need to practice along with your studies. Some BSN programs take place on weekends so you can take a part-time job.
6.     Consider an online BSN degree option.
Sometimes it's hard to be present at nursing school during the 4-year program for various reasons. Luckily, many BSN programs offer a combination of online lessons and on-ground nursing practical application of knowledge. This makes it possible for aspiring nurses to fulfill their academic obligations without sacrificing important aspects of their lives.
7.    Approach finishing the program successfully.
What do you need to do, and what to expect? First, you must achieve the required credits and minimum GPA rate, complete all workshops and courses, and successfully finish all necessary essays, coursework, and projects.
Most of the students complete the program, even with regular nursing practice. If you feel you can't handle your work-study balance or struggle with poor writing skills, you can always some service like in this blog https://www.collegebasics.com/blog/online-assignment-services/, and a professional writer will help you with writing.
8.     Gain a registered nurse license.
Passing the NCLEX-RN® is vital for registered nurses to become licensed and certified to practice nursing in the United States. You can prepare for this exam while you are studying in nursing school. It's essential to show that you can proceed from theory to practice as a nurse.
9.     Think about your career plans.
A BSN gives you a wide variety of career opportunities. Graduates will be equipped with the knowledge and skills to become successful practitioners in roles such as healthcare administrators, case managers, consultants, directors of medical services, clinical informatics specialists, and health information technology specialists.
Here are some entry-level career opportunities when you finish a BSN degree.
Registered nurse (RN). RN is a healthcare professional who is licensed to provide advanced nursing services such as assessment, diagnosis, and care planning for patients.
Critical care nurse (CCN). A CCN is a nurse who specializes in providing care for patients with life-threatening medical conditions, such as organ failure or traumatic injuries. Typically work in intensive care units (ICU).
Nurse case manager (NCM). A nurse case manager is a healthcare professional who coordinates, monitors, and evaluates medical care for patients.
Legal nurse consultant (LNC). An LNC is a healthcare professional who combines nursing expertise with knowledge of the legal system to provide advice and assistance for health-related legal cases.
Occupational health nurse (OHN). An OHN is a specialized type of nurse that works to protect and promote the health and safety of workers in a wide variety of industries.
Public health nurse. Public health nurses provide a range of services that focus on preventing illness, protecting communities from disease, promoting healthy lifestyles, and helping people manage chronic conditions.
Wrapping Up
While there are no strict requirements to have a BSN degree to be a registered nurse, such a degree gives you more career possibilities, increased earnings, and opportunities for career growth and advancement. Moreover, it allows you to better care for patients as your knowledge of nursing has broadened.