How to Choose Your Nursing Specialty
You may be a prospective student considering nursing or a professional looking to evolve your career.
Whatever the case, nursing is definitely not a one-size-fits-all profession. There are as many different
paths to choose for a nurse, and finding yours can help you find the specialty that's the perfect match
for you.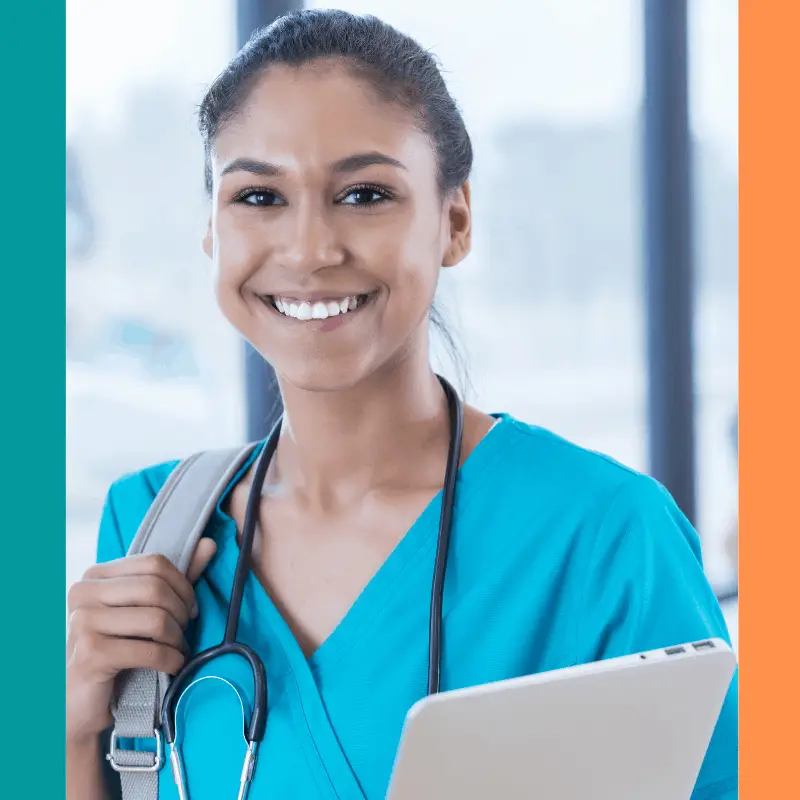 Think About Schooling
Are you in nursing school or willing to return for a graduate degree? Some specialties will require you to earn additional qualifications like a master's of science in nursing. Your MSN degree can open many new doors, especially if you're interested in becoming a nurse practitioner or educator. Specialization certifications through the American Nurses Credentialing Center also allow you to further your career and explore a new area of interest.
Whatever you choose, you will need to set aside finances to pay for nursing school and all it entails. You can do this by applying for scholarships and exploring loan options. A student loan for a private lender can easily help you cover the costs of your nursing degree. You can also take advantage of more flexible repayment options, including student loan refinancing and consolidation.
Imagine Your Ideal Work Setting
Do you enjoy the fast-paced hospital environment, or do you see yourself in a more relaxed clinic or even a school? There are many places for nurses to work that don't involve emergency care or hospital wards. If you prefer a more laid-back environment, you may like working in private practice, lab, or school. If you want to feel especially impactful in your daily work, consider nursing in the public health sector to achieve this. There are also non-immediate healthcare jobs such as case management and nurse consulting that can be equally profitable and rewarding; how you want to use your education should play a large factor in what specialty you pursue.
Many students are unaware that being a nurse does not mean 12-shifts in a hospital for the rest of their lives. There are many options to consider, and you may have a passion for medicine that leads you to guide others or performing tests and research rather than directly treating patients.
Consider the Effects of Stress on Your Life
Critical care, emergency, and surgical are all specialties that produce a lot of pressure and long-term stress. If you are the type of person who works well under pressure, these specialties might be a good fit. There are also higher-ranking jobs that, although well-compensated, do come with a great deal of added responsibility and demand. Practitioners, nurse anesthetists, and chief nursing officers are prestigious careers but they do come with an emotional cost.
Maybe you don't want to be on-call all the time, work long shifts or frequently encounter death or terminal illness. That's okay. Everyone is different, and everyone's skill set is valuable. This is precisely why choosing a specialty is so important. It allows you to put the best you have to offer at the forefront of your career. Instead of dreading another shift, you can apply yourself in a way that is both profitable and meaningful to you.
Look for Crossovers with Other Interests
If you love nursing but are also a fan of technology, then maybe a career in nursing informatics could be a good fit. Someone who loves to travel, maybe you could envision yourself working on a cruise ship. For someone who wants to serve their country, there are even opportunities to enlist and serve as a military nurse. The most important thing to remember is that your specialty is all about what makes you happy. Beyond a bigger salary, it is your chance to take your career into your hands and truly turn it into your dream job.
Research the Job Market Near You
Nurses will always be needed, but there are not as many openings for your specialty as there are for a general RN. Make sure you do your due diligence and research career potential ahead of time. If you are willing to relocate, great! Just make sure you know in advance where you are most likely to settle down and how likely you are to find employment after you complete your education. Another factor to research is licensing. If your future career will take you out of your home state, what will you have to do to continue working? If you aren't already licensed, then you will have to pass exams in your new state and make sure you meet their requirements.