Highest Paying Nursing Jobs in 2022
What kind of nurses make the most money? If you are opting for a nurse career or want to change your nursing specialization, you ought to go through the highest paying nursing jobs list before making a decision.
The medical field is expanding hugely in recent years. The coronavirus pandemic of 2020 had influenced the whole industry, highlighting the vital necessity not only of the doctors but also of the qualified nurses. Besides the global health emergency, the medical field has nevertheless been evolving due to technological progress. Many new nursing career options are created because of new ways of treatments, modernization of the existing practices, and the building of new facilities. 
Yet a career in the nursing field is still one of the hardest and demanding paths to take. The amount of effort the nursing students have to put in is overwhelming. No wonder that prospective students want to know about the nursing career salary perspectives prior to applying for a challenging degree. 
No doubts that the ultimate goal of applying to nursing school is providing healthcare and helping people. But as the path is quite long and challenging it is useful to know what you are studying for.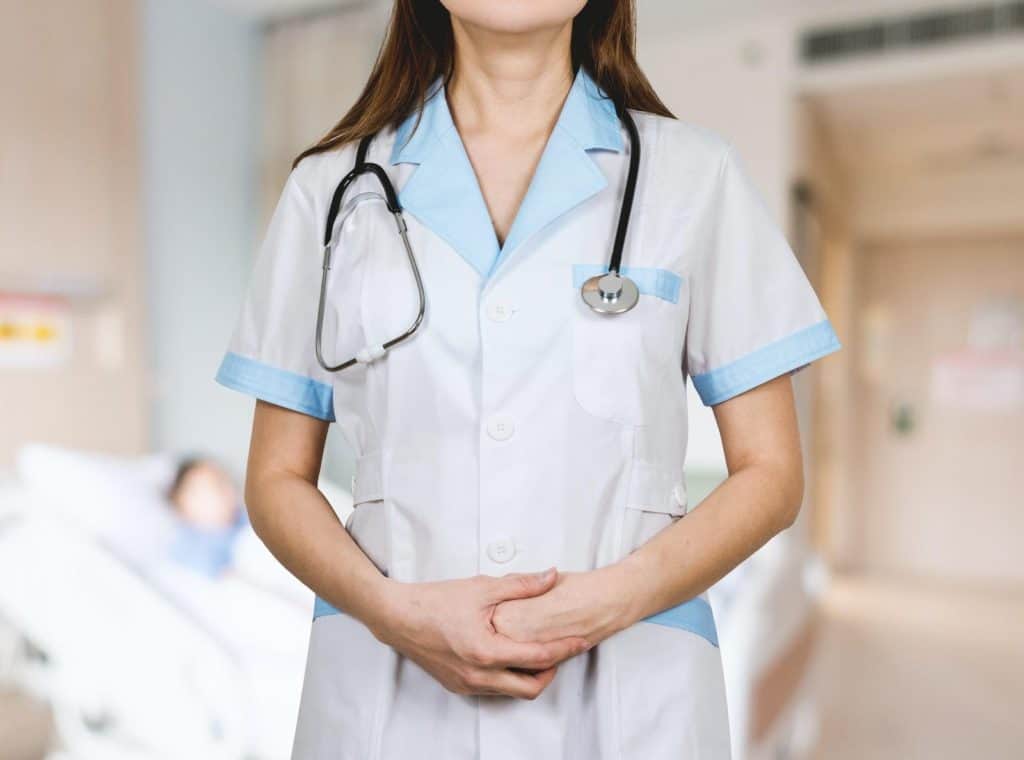 Dilemma of choosing 
There are plenty of nursing specialties, from critical care to midwifery. Every field has its own perks and bonuses, but the most convincing benefit is of course the salary. The number of earnings differs quite a lot because of the level of the skill demanded in a job. 
It is crucial to remember that the salary also depends on your location. Some places may offer a rate way lower than the average – and it is then optimal to consider relocating. For example, an average registered nurse in California makes 8$ per hour more than a nurse in Oregon. 
Also, never choose the specialization based solely on the income. Always put your own interests and desires first. Nursing is a pressing job. And when you do not enjoy what you are doing no monthly check will help you. 
Thus, you need to find the optimal balance between the types of nursing and salaries and your own passions. Remember that there are ways to increase your income within any nursing field by taking more responsibilities or promotions. 
To help you choose, here is the list of top paid nursing specialties. 
Best Paying Nurse Jobs
Cardiac Nurse Practitioner
You can never deny the importance of nurses in cardiology. This field is quite demanding and every mistake made here can be crucial. This specialization requires a lot of attention and patience, the highest medical knowledge, and strong soft skills. 
They examine the patients that may have health troubles because of the acute or chronic illnesses related to the heart. Plus provide assessments of the cardiovascular system. Communication with patients with such diseases can be a challenge, especially when an illness is serious. This nursing career salary makes all the efforts worth it. 
According to the job searching websites, the average salary of a cardiac practitioner is about $55 per hour, or $114,000 per year. 
To become a cardiac practitioner, you need to pass a cardiac nursing exam after two years of practicing as a registered nurse.
Neonatal Intensive Care Nurse 
Working with newborns requires a ton of attention to the smallest details. Your skills need to be perfect and your senses always sharp. Caring about the most fragile patients is a huge responsibility. You also ought to smoothly communicate with the worried parents to perform excellently in this field.
Neonatal nurses primarily care about premature infants, but they also can examine children up to two years old if they have special conditions. 
The average salary in this field is $49 per hour or circa $102,000 per year.
To practice in this field, you have to get a certificate for neonatal resuscitation, as well as a national certificate in Neonatal Intensive Care Nursing.
Oncology Nurse Practitioner
One of the most emotionally exhausting specializations is at the same time highly essential. Nurses here are as important as the surgeons because they provide care, emotional support, and education to patients who battle cancer. As well as to their hurting relatives. 
Practice in this field requires the highest skills and communication abilities. To become an oncology nurse, you will need a master's degree from a special program, and a complete certification exam. 
The average salary will reward all of your hard work: $54 per hour, or approximately $113,000 per year.
Clinical Nurse Specialist
As a clinical specialist, you have to be a real expert. You will have to deal with prescribing medicine, ordering and reading diagnostic tests, and even working independently in some cases. Your responsibilities will also include coordinating patient care and monitoring its quality. 
To become a clinical specialist, you have to choose a specific area you want to practice within. For example, a particular disease or a type of care. Pursuing the work in your chosen area as a registered nurse, you need to complete an accredited MSN degree with a special track. Working full-time and completing a degree is a challenge, so don't hesitate to look for help in this case. For example, getnursingessay will cover your papers for you, while you become a pro.
Salary in this field starts with $44 per hour.
Certified Nurse Midwife
Midwifery is a quite specific field where not everyone can practice. Responsibilities of a certified midwife-nurse vary from primary pregnancy care to the delivery in unusual circumstances and newborn care. And this variety for sure requires a ton of special training and psychological preparation. To become a midwife, you have to complete a special MSN degree after at least a year of practicing as a registered nurse. 
A specialist in this field will be one of the highest paying nurses – average rate is $52 per hour.
We'll help you decide! 
Summing up 
In the end, we want to point out that the medicine sphere grows tremendously and the demand for nurses will increase every year. It is never a bad decision to choose a nursing degree and pursue a high-salary career.