Four Critical Health Care Trends 2018: Most Significant Issues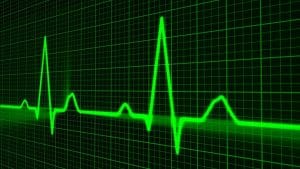 While there are many new and emerging trends we need to pay close attention to in 2018, here are the four most significant health care issues that will command our attention in the year ahead.
1. Inconsistent health care policy will continue to dominate headlines
Health care reform this year has been a case study in confusion, inefficiency, and lack of focus. Every week seemed to bring a new twist in the direction of health care policy.  There is almost no consistency in the legislative thought process.
The federal government's lack of direction on health care policy has created chaos among all industry players.
The confusion surrounding Medicaid and other joint federal-state partnerships will ultimately face the harshest consequences if states are forced to slash funding for health care.
We're going to continue to see an inconsistency in government policies and funding. It is dangerous for hospitals in underserved communities that rely almost exclusively on Medicaid and Medicare funding.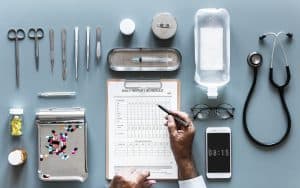 2. Hospitals and health systems need to innovate to keep pace
The CVS-Aetna deal did not come as a surprise to industry leaders who have been keeping their ears to the ground and have paid attention to recent trends.
Providers should not view this movement as a threat that must be stopped. Instead, we should spur innovation on our end.
It will be especially intriguing to see what market segments CVS and Aetna pursue after the finalization of the merger.
It's highly unlikely that any of the new players will be providing inpatient care. The bulk of health care funding is spent on long-term care for people at the end of life.
Market disruptions give all of us headaches, but they are ultimately beneficial because they force us to do better and be more efficient, productive and creative.
3. Improve the customer experience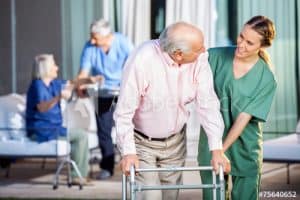 The more competitive the market becomes, the more work we as providers must do to continually improve the patient experience and develop customer loyalty.
This can partly be done through improving communication and curating a more retail-focused experience.
As patients now have more access and choice for their health care than ever before. This does not only pertain to the in-person experience but also how hospitals and health systems communicate with patients to help them get information and make appointments.
Over the past five or six years, we've seen major changes in the way innovative organizations in all industries treat their customers.
We are in the consumer service business, and our patients are knowledgeable. They value easy access, a pleasant experience, and quality care.  So it's our job to adapt quickly to meet their needs and expectations.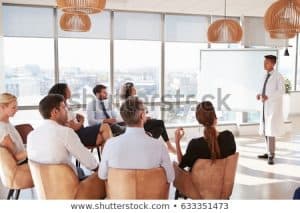 4. Health care strategies must now encompass behavioral and mental health
It is the responsibility of providers to design their systems in a way that addresses the needs of these individuals.
This is especially important at a time when opioid abuse has become one of this nation's most challenging public health crises.
The problem goes beyond drug and alcohol abuse. Studies have shown that younger generations' increased use of technology, particularly mobile devices, can lead to increased rates of anxiety, depression or loneliness.
We as providers must consider these trends and tailor services accordingly.
Regardless of the issues we face in this ever-evolving industry, we as providers must not resist change. We must continually adapt.
Visit us for more info.