Everything You Should Know About a DNP-AGACNP Program
The DNP-AGACNP program is a Doctor of Nursing Practice program that prepares students to become Adult-Gerontology Acute Care Nurse Practitioners (AGACNP). This program offers advanced education and training required to prepare graduates to assume leadership roles in clinical practice, educational settings, and healthcare systems. Here is everything you should know about the DNP-AGACNP program: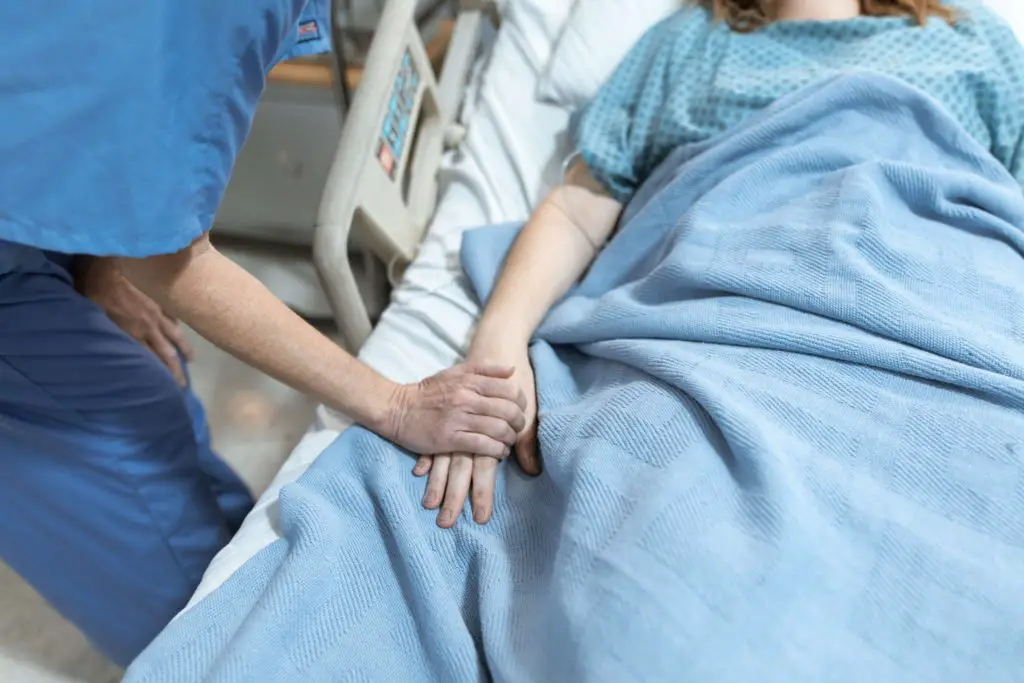 Program Overview
The Doctor of Nursing Practice AGACNP program is designed for professionals seeking advanced knowledge and skills in acute care. The program will cover various topics, including pathophysiology, pharmacology, physical assessment, and clinical decision-making. Students in the DNP-AGACNP program will learn to diagnose and manage complex health issues in patients across their lifespans.
This rigorous program aims to prepare graduates for nursing leadership roles in critical care settings. Students will engage in immersive clinical experiences that will hone their skills and prepare them to be integral members of interdisciplinary healthcare teams.
Curriculum
The curriculum equips students with the knowledge and necessary skills. The program's first year often involves foundational courses, allowing students to get a solid foundation of advanced clinical skills necessary to address care issues in acute care. Subsequent years of the program will often focus on the specific needs of adults and seniors.
The curriculum combines classroom lectures, clinical rotations, and research. Majority of the universities now offer online courses that allow students to customize their learning experience. However, searching for a reputable institution offering a doctorate AGACNP online program would be best to get the most out of the course.
Clinical experiences are crucial to the DNP-AGACNP program, providing students with hands-on practice and experience in adult-gerontology acute care settings. Clinical rotations will allow students to gain insight into the day-to-day operations of an AGACNP and to develop the critical thinking skills necessary to diagnose, treat, and manage complex health conditions.
Research is an integral program component, which includes courses in evidence-based practice, health policy, and healthcare informatics. This will help students develop research skills essential for developing best practices in the field.
Requirements for Admissions
Before applying to a DNP-AGACNP program, you must meet specific educational and experiential requirements. Some DNP-AGACNP programs require a minimum of one year of clinical experience as a registered nurse in an acute care setting, a degree in nursing, and a current, unencumbered nursing license from your state.
Program Length and Cost
Program length for DNP-AGACNP programs varies depending on the school and program structure. It takes three to four years for those with a BSN degree to complete the program or two years if you enter the program with a master's degree. The cost of DNP-AGACNP programs varies significantly depending on the program's location and structure. Some offer financial aid and scholarship opportunities to help offset the cost of tuition. It is crucial to explore all available options before deciding on a program.

Certification and Licensing
Certification and licensing are crucial components of this program, as they ensure that graduates are qualified and competent to provide patient care. The certification process requires completing the required coursework and clinical practice hours, passing the national certification exam, and demonstrating expertise in the field. At the same time, licensing requirements vary by state of practice.
Students pursuing this program must understand the certification and licensing requirements for a successful healthcare career. With the proper education and credentials, graduates of the DNP-AGACNP program have the opportunity to impact the lives of patients and their families positively.
Career Opportunities
Graduates of the DNP-AGACNP program have a range of career opportunities available to them. Other areas graduates can work in includes hospitals, clinics, and long-term care facilities as primary care providers for adult patients or in specialized units such as intensive care and emergency departments.
Graduates of the program can also pursue leadership roles in healthcare administration or education. With their advanced knowledge and expertise, they can mentor newly graduated nurses, direct nursing care in critical care settings, and develop new clinical practices to improve patient outcomes.
Graduates of the DNP-AGACNP program also have the opportunity to pursue research opportunities in their areas of expertise. This can include conducting studies on specific health issues or developing best practices for healthcare teams.
Benefits of the Program
The program offers a variety of benefits to its graduates. These include a higher salary potential, greater autonomy in their practice, and the opportunity to contribute to the advancement of healthcare by engaging in research or policy initiatives.
After completing the program, graduates gain the skills and experience to provide high-quality care while improving patient safety, reducing errors, and increasing access to care, leading to improved patient outcomes and a higher quality of life.
The DNP-AGACNP program offers an excellent opportunity for registered nurses interested in acute care settings to advance their education and specializations. Graduates of this program gain a comprehensive understanding of the adult and geriatric population's acute care needs and are equipped with the knowledge and skills to address them. A career in this field allows nurse practitioners to work in the expanding healthcare industry of providing acute care for adults that is both in demand and reimbursed well.