7 Schooling Options For Those Interested In Becoming Nurses
The demand for qualified nurses has only increased over recent times, not just for bedside care, but also for leadership roles, hospital care, and education. As the number of patients increases, more and more employers are looking for compassionate and qualified nurses. If you're interested in pursuing a nursing degree, you're probably wondering where to start. With so many types of nursing degrees available, you're likely to get confused when trying to decide. This is why it's important to understand how each program works so you can find one that works best for you. Here is a list of nursing degrees available for people interested in a nursing career.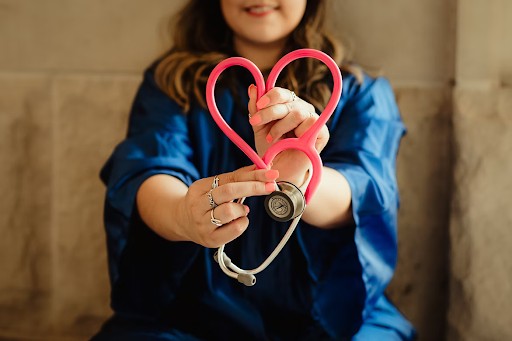 Certified Nursing Assistant Diploma 
A CNA diploma is a non-degree qualification perfect for people looking to start their nursing career as soon as possible. Mainly offered at community and vocational colleges, a CNA diploma can be obtained through online and on-campus options. A certified nursing assistant is tasked with providing basic healthcare services and helping patients with their day-to-day activities. Most CNA programs can be completed in just four to twelve weeks. Once you've earned a CNA certificate, you'll be an officially certified and registered nurse. Most nursing assistants find career opportunities in nursing care facilities. 
Licensed Practical/Vocational Nurse Certificate 
A licensed practical nurse program, or in the case of Texas and California a licensed vocational nurse program, is also a non-degree diploma offered at community colleges. Many hospitals also provide this diploma to aspiring nurses or those just starting out in the field. Both the LVN and LPN credentials allow you to work under the supervision of a registered nurse and conduct a variety of tasks such as checking vital signs, changing wound dressings, assisting with testing and sample collection, and delivering medication and injections. Physiology, anatomy, nutrition, and emergency care are just a few of the topics covered in the diploma program. Unlike a CNA certification, the LPN credential will give you a more in-depth grasp of the field. 
Associate Degree In Nursing 
The minimum requirement for working as a registered nurse is holding an associate degree in nursing (ADN) certification. As a registered nurse, you'll be eligible for nursing jobs that provide critical patient care and assist physicians. There are many programs that offer online, in-person or even hybrid classes that combine virtual learning with on-site instructions. The duties of registered nurses usually include assisting doctors during surgeries, dressing wounds, and incisions, and supervising LPNs, LVNs, and CNAs. This option is perfect for you if you're looking for a long-term career in the nursing industry. 
Bachelor Of Science In Nursing  
If you're looking for higher-paying jobs as a nurse, it's best that you get a bachelor of science in nursing (BSN) degree. This four-year program integrates academic knowledge with clinical research on-site. Some programs specialize in a particular nursing field, such as geriatric nursing, pediatrics, psychiatry, infectious disease, or acute care. Specialization in a particular field opens up more job prospects than a standard degree. Whether you do a traditional BSN or opt for a bridge program, there are endless ways in which you can get your bachelor's degree in nursing to make a career for yourself.  
Master Of Science In Nursing 
There are many specialized senior roles in nursing careers that require extensive education beyond a mere bachelor's degree in nursing. A master of science in nursing is a graduate degree that will allow you to work as an advanced practice registered nurse (APRN). The special part about a master's degree is that you'll be able to delve much deeper into specific courses while also simultaneously learning about management, leadership, healthcare policy, and research. Whether you opt for an RN to MSN or a BSN to MSN route towards your masters' degree, you will have tons of career opportunities after completing it. 
Doctor Of Nursing Practice 
Postgraduate degrees in nursing are usually obtained if you want to teach at the university level, pursue higher roles in nursing, or conduct research. It usually takes around 2 years to complete a doctoral degree in nursing with varying career opportunities. There are three main options that you're offered: doctor of nursing science (DNS), doctor of nursing philosophy (Ph.D.), and doctor of nursing practice (DNP). While there are many Post MSN certificate programs online, this choice will mainly depend on your career preference and research interest.  A DNP degree will emphasize clinical practice whereas a Ph.D. will focus more on new research in the field. A DNS doctoral degree, on the other hand, is research-based and offers educational careers after completion of the degree. 
Family Nurse Practitioners Programs 
Registered nurses looking to further their careers can consider family nurse practitioner (FNP) programs to chart a suitable career path. As a family nurse practitioner, you will not just be responsible for assisting doctors, but also have the authority to diagnose, counsel, treat, and even prescribe medicine. 
Choosing the best career path in nursing can be quite confusing, especially if you don't already have a medical background. It is therefore important to understand the different options available to you. Make your decision based on different factors like your budget, the time required for completion of the program, and most importantly the career options that each program will afford you.