6 Ways to Become a Nurse Quickly
The field of nursing is a rewarding career path and with the demand for nurses constantly
increasing, the need for speed and efficiency in becoming one has become more crucial. There
are several ways to expedite becoming a nurse, including accelerated nursing programs, LPN to
RN bridge programs, and online nursing courses.
While these methods may vary in duration and requirements, they all allow individuals to fast-
track their path to becoming a nurse. It is crucial to maintain the quality of education, and
experience gained, as they are crucial for success in the field. Here are some top ways to
become a nurse quickly: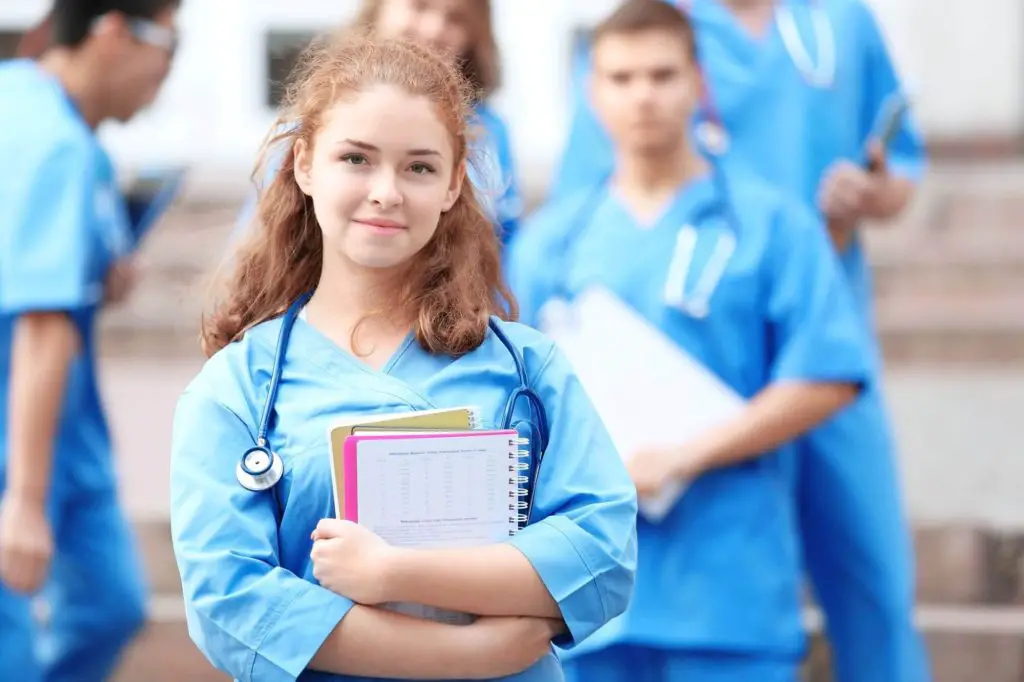 Go for an Accelerated BSN Program
For those aspiring to become a nurse, the thought of spending four years in school can feel overwhelming. However, an Accelerated Bachelor of Science in Nursing (ABSN) program may be the perfect solution. These programs offer a faster route to earning a nursing degree, typically taking 12 to 24 months to complete.
While ABSN programs are intensive and require a significant commitment, they are designed for individuals who already hold a bachelor's degree in a field other than nursing. With the support of experienced faculty and clinical rotations, graduates of ABSN programs are well-prepared to enter the healthcare profession in a shorter time.
If you want a more flexible option, consider a hybrid ABSN degree program. These programs offer online courses and clinical rotations, allowing students to complete their education without sacrificing their full-time job or other commitments. Research your state and school's requirements before enrolling in an ABSN program. Also, enroll in an accredited nursing school to ensure your degree is completed on time.
Complete an LPN to RN Bridge Program
Licensed practical nurses (LPNs) can upgrade their education and become registered nurses (RN) by enrolling in a bridge program. These programs are designed for individuals with an LPN license, allowing them to transition into the RN role. The coursework for these programs typically revolves around advanced nursing topics like anatomy, pharmacology, and medical-surgical nursing.
Bridge programs can be completed in as little as one year or two semesters and offer online and on-campus courses. Students enrolled in bridge programs typically have more flexibility when scheduling classes, making them ideal for individuals who need to balance their studies with a job and family life.
Choose the Right Prerequisites
Nursing school prerequisites vary from program to program, but some courses are almost always required before applying to a nursing program. These include biology, anatomy, chemistry, psychology, and medical terminology. Taking these courses in advance can speed up the process of applying to a nursing school and save you time and money by avoiding unnecessary classes after acceptance.
While every school has different prerequisites, some schools also offer test-outs or challenge exams that allow students to prove competency in a subject and waive the class. Researching your school's prerequisites and taking advantage of any exams can help streamline your path to becoming a nurse.
Enroll in an Online Nursing Program
Many reputable nursing schools now offer online nursing programs allowing you to complete courses from home. This can be an attractive option for those working full-time or with other significant commitments that make attending traditional nursing school impossible. Plus, online nursing programs typically have a lot of flexibility in terms of schedule, giving you the freedom to work at your own pace. However, not all online programs are created equal; some may require more clinical hours or have additional prerequisites.

Get an Associate Degree in Nursing (ADN)
The quickest way to become a nurse is through an Associate Degree in Nursing (ADN) program. This two-year program is designed for individuals who want to become a nurse quickly. ADN programs are typically offered at community colleges and vocational schools, making them an accessible option for individuals with time or budget constraints.
Graduates of ADN programs are qualified to take the National Council Licensure Examination (NCLEX) and pursue entry-level nursing positions. With an ADN degree, individuals can easily transition into a Bachelor of Science in Nursing (BSN) program to continue their education and careers.
Take Advantage of Credit Transfer Opportunities
Credit transfer opportunities can be incredibly advantageous to fast-track your nursing journey. Many educational institutions offer credit transfer options, whereby students can transfer credits from their previous related fields to accelerate their progress toward their nursing degree.
However, it is essential to note that credit transfer policies vary from institution to institution, so research and planning are essential. You can also speak with academic advisors to determine your eligibility. With careful consideration and effective planning, utilizing credit transfer opportunities can help you achieve your dream of becoming a nurse faster than ever before.
Taking shorter programs, such as accelerated BSN or online nursing programs, can help you become a nurse quickly. Utilizing specializations and certifications can help you move up the ranks faster. For those looking to become nurses quickly and efficiently, researching these options and being strategic about educational investments can be critical for any success story.