6 Alternative Career Paths For Nursing Degree Holders
If your life's calling is to help and assist people in staying healthy, choosing to have a career as a nurse is indeed a rewarding and noble role. Perhaps you've been working in the industry for many years now, and so you've realized how overwhelming and challenging it can be, most of the time. If you want to shift your career to something else which is less demanding and requires shorter hours on your feet, some alternative job roles are waiting for you.
Having a nursing degree qualifies you to try out a lot of different career pathways. If your concern is to continue being able to help people with their health, there are diverse ways for you to do so. You can continue supporting them in lesser-demanding ways in which you won't have to play the patient care role anymore.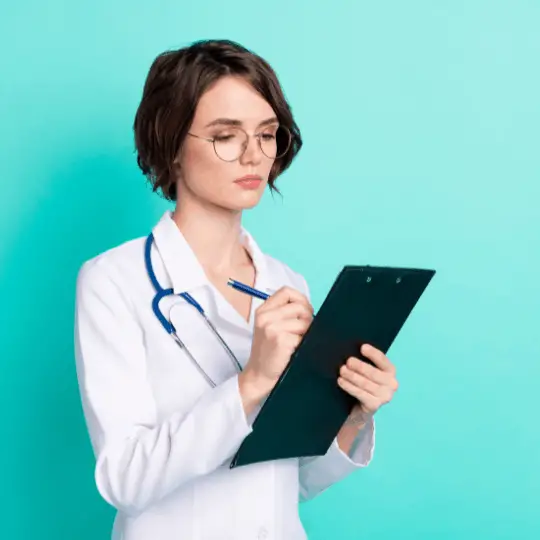 Here are some alternative jobs you can take using a nursing degree:
1. Clinical Nutritionist 
In healthcare facilities like hospitals and clinics and at home, nurse nutritionists apply their knowledge of nutrition and diet to support their patients' health. A nutritionist typically assesses medical conditions and diagnoses and makes dietary recommendations based on that information. Typically, their primary mission is for their clients to achieve optimal health.
Their decision-making about food and nutrition is often guided by the nutritional team at their facility and other care providers. As a nutritionist, you'll usually provide nutritional education to patients, their families, and caregivers so they can make a healthy lifestyle choice. 
To work for this position, you can easily qualify since you're already a registered nurse. However, you can consider studying nutrition science or obtaining a nutrition nursing degree. Consider comparing different nursing certifications with the types of jobs that appeal to you to make sure your career goals match your educational purposes. There are online programs available at your disposal so that you can further your study and skills in this new career journey. 
2. Nursing Professor 
Teaching is an excellent opportunity for nurses who enjoy helping people but don't want to work full-time as a nurse. To be a nursing professor, you will need to acquire an advanced academic degree with a good track record. You should also have had several experiences in nursing practice. Of course, you must have good communication and teaching skills and the desire to influence and make an impact on your learners.
Having a career as a nurse educator may be the right choice for you. An educator can work in a clinical setting or as a professor at a college or university. The most common educational requirement for becoming a nurse educator is a master's degree in nursing (MSN). 
3. Researcher 
It may be worth seriously considering this alternative nursing career if you enjoy reading and researching scientific data. Typically, nurse researchers work for universities, hospitals, or other public or private organizations. Health researchers study diseases, treatments, preventions, and other health-related topics. These research topics are crucial to the medicine and healthcare industry. Frequently, their discoveries and innovations are avant-garde and are impactful to overall society and healthcare. Additional to doing research, advanced degree-holding nurses can also hold medical seminars, publish journals or books, or become research consultants. 
4. Medical Writer 
It may be worth your while to consider becoming a medical writer if you're interested in writing or journalism in general. They write for medical publications to keep readers abreast of recent developments in medicine. The position is ideal for someone interested in contributing to medicine but who wants a break from the demands and labor of hands-on patient care. You can work either as a freelancer or as a team member in a pharmaceutical company with this profession.  
5. Nurse Administrator 
Nurse administrators don't necessarily need a Master's degree to work in the field; however, it can give you an edge over other BSN candidates. This specific role is a career that's more on the leadership side of things. The nurse administrator is responsible for budgeting, planning, and dealing with human resources in a whole unit. You'll be tackling the operations part of a hospital or clinic, so you'll need to have management skills too. 
6. Nurse Insurance Consultant 
Insurance companies can benefit significantly from the expertise of nurses. For insurance companies to evaluate risks and set rates as accurately as possible, maximum transparency about healthcare processes and costs is imperative. This is why they need to hire the most reliable nurses as consultants. The role of nurses is to collect, interpret, and act on data from customers.
Nursing jobs in insurance companies can include clinical research, auditing, and medical coding. As a nurse insurance consultant, you'll be designated to work in an office setting or remotely, depending on your company. 
Conclusion 
Career opportunities in nursing are plentiful. Professionals can take advantage of these paths to go beyond traditional workplaces. These are great alternatives to reporting to the hospital and clinics every day while feeling the burn of constantly caring for patients manually. With these other jobs to explore, you'll find them equally fulfilling but sans the stress and physical exhaustion.