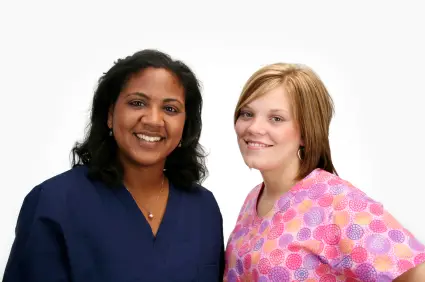 Licensed Practical Nurses (LPN) also known as Licensed Vocational Nurses (LVN) in the states of Texas and California, provide care for people who have chronic and acute medical conditions. This is a great entry-level career in the nursing field offering attractive salaries and excellent job prospects. But how do you become an LPN and what should you expect in career as a Licensed Practical Nurse? Before you find out what LPN education requirements and training involve, let me first show you what the career entails.

Career Overview
Licensed practical nurses care for patients under the supervision of registered nurses and physicians. Depending on the state in which they work, the duties of LPNs may include:
Record patient medical history and current condition. They then share this information with registered nurses and physicians so an appropriate course of treatment may be developed.
Taking patient vital signs such as temperature, heart rate, pulse, and blood pressure) and recording  height and weight,
In some states LPNs are permitted to administer prescribed medications, start and monitor  intravenous fluids, and provide care to patients who are on ventilators or other breathing equipment.
Monitor patients for adverse reactions to treatment and medications.
Dress wounds and remove sutures.
Record patient food and fluid intake
Assist with such activities of daily living (ADLs) as dressing, personal hygiene, and walking.
Help registered nurses and physicians with medical examinations and tests.
Collect laboratory specimens and perform basic laboratory procedures.
Educate patient and family members regarding proper medication usage and developing a healthy lifestyle.
Experienced LPNs may also supervise nursing assistants and aides.
Most licensed practical nurses work in hospitals, nursing homes, home health agencies, and private physician offices. Licensed practical nurses who work in nursing homes assist with patient assessment, have input into care plans, provide direct resident care duties and, with experience, may supervise nursing assistants. In private physician offices, LPNs may schedule patient examinations, assist with medical examinations, and perform basic laboratory testing.
Career Outlook
Job prospects for licensed practical nurses are very bright. According to the U.S. Bureau of Labor Statistics, the growth rate of all nurses, including LPNs, is anticipated to be 22 percent through 2018, much faster than the rate for most other occupations. This demand primarily arises from the continuing aging of the population and its increased need for medical care due to accident and illness. Another factor for the demand can be attributed to advances in medical technology so that people are living longer which also causes an increased need for healthcare services. 
Employment prospects are bright across most healthcare settings but will be especially strong within those settings that focus on the geriatric population such as nursing care facilities, home healthcare agencies, and adult day treatment programs. Even so, hospitals will continue to be one of the largest employers of licensed practical nurses.
Licensed Practical Nurse Education Requirements and Training
Licensed practical nurses are required to complete a one year program in practical nursing that has been approved by their State Board of Nursing. Contact your State board of nursing for a list of approved training programs. You may find the contact information for your State Board on the Web site of the National Council of State Boards of Nursing (NCSBN.org). Most States require that an LPN graduates from nationally accredited training schools since this provides evidence that the school has met stringent standards with regard to course offerings, faculty, and clinical training.
The National League of Nursing Accreditation Commission (NLNAC) has been recognized by the U.S. Department of Education as official accreditation agency of licensed practical nurse training programs. One year practical nurse training programs are offered by hospitals, community colleges, and private allied health vocational schools. A high school diploma or General Equivalency Diploma (GED) is generally required for entry into these programs.
Most licensed practical nurse program include both a classroom and supervised clinical training in direct patient care. In most cases, this supervision will be conducted by a registered nurse. Coursework will include such topics as patient care, anatomy and physiology, chemistry, nutrition, CPR and first aid, medical-surgical nursing, pediatrics, obstetrics, geriatrics, clinical pharmacology, and cardiopulmonary resuscitation (CPR)/first aid.
LPN Certification
Aside from graduating for a training program accredited by NLNAC, every state also requires that those interested in becoming licensed practical nurses pass the national certification for licensure exam for licensed practical nurses (NCLEX-PN). This computer-based multiple choice is administered by the NLNAC and the content varies in length among different test-takers.
In general, the exam covers four areas of practical nursing practice: health promotion and maintenance, patient health and safety, physiological well being, and psychosocial influences of illness.  
The NCLEX-PN Examination
The primary purpose of the NCLEX-PN exam is to evaluate whether LPN candidates possess the requisite skill level and knowledge to perform successfully as a licensed practical nurse. Because licensed practical nurses focuses on direct patient care, the NCLEX-PN exam focuses more on the practical aspects of nursing than on theory. 
The NCLEX-PN is a computer-based multiple choice exam that uses an interactive computer program called Computerized Adaptive Testing (CAT) to evaluate the candidate's degree of competence in practical nursing.  To pass the exam test-takers will need to answer a minimum of 85 questions after which the software program will attempt to evaluate your competency.
If your performance indicates that you have surpassed the minimum level of competency you will obtain a passing score there and then. If the software program is unable to make a definitive decision at the point of 85 questions, you will continue to answer questions until a final determination can be made.  Test-takers may answer a total of 205 questions. The time limit for the exam is 5 hours including the time needed for the introductory computer tutorial and two ten minute breaks.

Eligibility to take the NCLEX-PN
Before you may take the exam you will need to apply for a LPN license through your State Board of Nursing. The State Board will make the determination regarding your eligibility. One requirement is that you have graduated from an accredited practical nursing program. . Once you have been approved to take the NCLEX-PN examination  by your State Board of Nursing, it will then forward your name to the NCSBN who will send you the NCLEX-PN Examination Candidate Handbook.
The NCSBN will also send you an Authorization to Test (ATT letter), along with a list of Person Vue (the testing vendor) centers with instructions regarding registration procedures. Be sure to bring the ATT letter to your testing appointment because you will not be admitted to the testing center without it. You can register with PearsonVue online (www.pearsonvue.com/pn), online, telephone, or mailing in the application form.
The fee to take the NCLEX-PN is $200. payable by credit/debit card (Visa, MasterCard, or American Express), bank check, or money order. As indicated above, you will receive pass/fail notification once you complete the exam but these results are subject to review the NCSBN. You will receive final results approximately 4 weeks after your test completion date.

Median licensed practical nurse salary ranges in select regions.
| | |
| --- | --- |
| Los Angeles, CA | $45,206 |
| Boulder, CO | $42,324 |
| Boca Raton, FL | $40,471 |
| Atlanta, GA | $41,253 |
| New York, NY | $48,870 |
| Dallas, TX | $41,047 |
Figures as per salary.com